We offer in store Training & Puppy Classes in partnership with Meet Your Mutt's Ashley Baylen.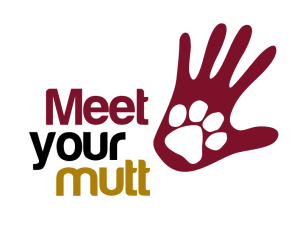 We Offer the following in store classes:
Puppy Classes – $249 (6 weeks, including 1 week of food and a $25 gift card)
For puppies under 6 months old, this course teaches and perfects all the manners and commands necessary to build a solid foundation. By the end of the 6 weeks, your puppy will be crate trained, housebroken, and know their 7 basic commands: sit, down, leave it, drop it, stay, come and heel.
Advanced Obedience/CGN Prep Class – $249 (6 weeks, including 1 week of food and a $25 gift card)
For dogs of all ages that have completed a basic and/or intermediate course. By the end of the 6 weeks, your dog will reliably listen to the 7 basic commands both on and off-leash, with various distractions introduced. Graduates will be prepared to take the CKC CGN test.
Reactive Dog Class- $299 (6 weeks, including 1 week of food and a $25 gift card)
For dogs of all ages that display aggression, shyness or fear when introduced to new dogs, people, or other triggers. Since this six-week program will be custom-tailored for its' participants, the first class is for owners only (no dogs) to discuss the specific challenges they face with their dogs. Common reactivities include: dogs, other animals, strangers, joggers, skateboards/rollerblades, resource guarding of food/toys, and loud noises.
---
About Ashley & Meet Your Mutt:
Born and raised in Toronto, Ashley is more than familiar with the problems urban dog owners encounter on a daily basis. After graduating from college with a double major in Film & Advertising, Ashley launched an entertainment-focused social media company, requiring constant travel to other North American metropolitan areas including New York, Los Angeles, Miami, and Montreal. What she realized very quickly is that dog owners throughout all of North America were experiencing the same issues; misunderstanding, lack of education, unstable pack structure, and miscommunication combined with an undying love for their canine companions. They were willing to do absolutely anything, but nothing seemed to be working!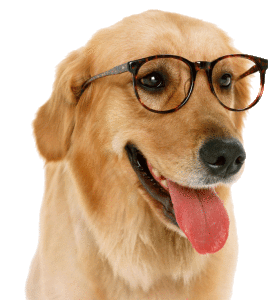 Ashley began studying dog psychology, dog breeds, and owner/dog relationships in different regions of North America. She began sharing her newfound knowledge with friends and family. Within a very short period of time, everyone in her social circle came back screaming, "Since talking to you, my perspective on my relationship with my dog completely changed… and guess what?!? All of the issues I was having with Fido are now gone!" Ashley couldn't believe it. Could it really be possible that the millions of misbehaved dogs in homes (or worse, shelters) are the result of simple misunderstandings? Is it possible to prevent these frustrations, stresses, and fears with simple education? Ashley decided to leave the corporate world to find out.
Ashley studied canine psychology and behavior at CASI (Companion Animal Sciences Institute) and dedicated 3 years speaking to dog owners, breeders, rescues, vets, groomers, and other dog professionals. The result was Meet Your Mutt; the world's first human and dog matchmaking company. Ashley invented a service that not only educates future dog owners about the needs and expectations of a canine companion, but also helps to choose the perfect dog for their lifestyle.
Ashley works full-time as a dog behavior consultant and trainer, specializing in everything from puppy manners and advanced obedience to rehabilitation for dogs with aggression, insecurity and anxiety. 
Ashley continues to live in Toronto with her loveable mutt, Avery.
For more information on private training or group classes please contact the store at 647-352-2433 or email training@allgooddogfood.com or ashley@meetyourmutt.com